Nahana Communications Group aims to help build South Africa through authentic empowerment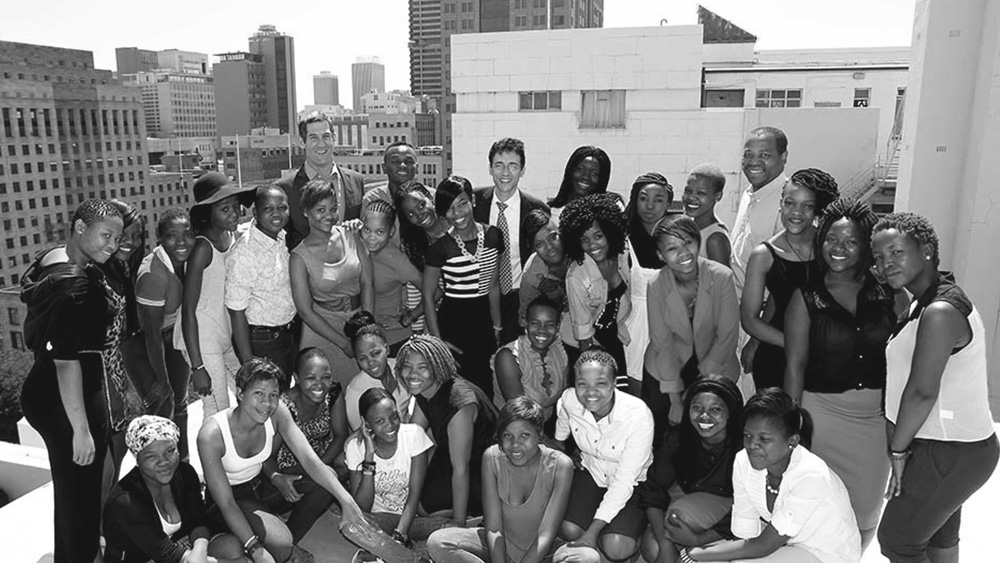 To date, 77 young Black women have been hand-picked as ownership participants to benefit from the broad-based shareholding in the Nahana Communications Group, to have their 4-year tertiary degree funded.
As one of South Africa's largest marketing and communications agency groups, Nahana Communications Group's B-BBEE initiatives have, since the outset, acknowledged the need for diversity and flexibility.
Its 2015 deal with The Maharishi Institute, through The Invincible Empowerment Fund, intended to have a profoundly positive influence on young Black women as well as a major impact on South Africa's economy.
The Maharishi Institute is a non-profit organisation established in June 2007 to develop a new generation of leaders for South Africa. It provides a range of empowerment services culminating in an accredited business degree, which students access via distance education while gaining work experience. These have included amongst others: Maharishi University of Management (USA), Regenesys Business School, Microsoft IT Academy, SAP programmes, and others.
It also enriches the distance education learning experience and makes it complete through the provision of comprehensive support services, including work experience, infrastructure access, bridging programmes, and self-development programmes.
Brett Morris, the Nahana Communication Group's CEO, said that their purpose as an organisation is to contribute to building South Africa. He said that one of the ways to achieve this is to partner with changemakers such as The Maharishi Institute and to do this in a way that equips young South Africans with the skills and know-how to contribute positively to the country's growth.
The group's shareholding included private investors as well as staff and the broad-based component was added in order to make participation as diverse and inclusive as possible. The Invincible Empowerment Fund's ownership not only increased the group's total black ownership to over 51% and took Black female ownership to over 31%, it was structured in such a way that – thanks to the group's strong business growth in 2016 – the Fund was able to fully pay off its loan well ahead of projections.
"This situation is an anomaly in the industry, as well as in many other South African sectors, where shareholders can be crippled by debt to pay off the loans taken on to fund the purchase of their shares before they can enjoy the economic benefits derived from their investment," Morris said.
"Our leadership were inspired by The Maharishi Institute's philosophy and success at impacting on change, particularly its embrace of consciousness-based education, which develops the full potential of each student.
"We're all particularly pleased that partnering with the Institute in this way will have an exponential benefit over time. Particularly as, given the realities of South Africa, assisting one woman usually provides assistance to many others who rely on her for support, so the impact will be far-reaching," he added.